Online Trainings & Courses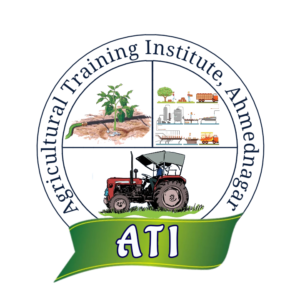 Inspired By Excellence & Innovation
We offer a wide range of high quality of Agricultural trainings and extra-curricular activities.
Why to choose Agricultural Training Institute?
We offer a range of agricultural training packages in a range of subject areas and can offer blended learning opportunities to best meet your needs. If sitting in a room with a trainer and having the opportunity for discussion with other learners sounds good to you then we can offer this. If you prefer to study in your own time and at your own speed then one of our world class facilities.
If you prefer to study in your own time and at your own speed then one of our e-learning packages may be right up your street. There is a third option, which is you like the sound of both but perhaps can't attend all training sessions, this is when blended learning comes into its own.
Who we are?
ATI (Agricultural Training Institute) is a private training institute located at Ahmednagar district of Maharashtra. We work for agricultural students, entrepreneurs, college faculties, employees and farmers to strengthen their field knowledge through organizing trainings, courses, visits, internships, etc.
ATI was started with intention to provide high quality trainings within very reasonable & affordable price so that anyone can afford our trainings. We also provide training certificates to all & awards to our top trainees to encourage them for gaining actual field knowledge.
All our trainings are organizing with keeping current industrial scenarios in mind. We have team of experienced people in all branches of agriculture. We also collaborate with academic experts, industrial experts and trainers to provide good quality trainings to our learners.
Our Features
Highly Qualified Professionals- We have highly qualified professionals for your trainings.

Low cost trainings & courses- We provide all our trainings within very reasonable and affordable price.

Institute verified certificate-  We provide ATI Institute verified Training or Course certificates to all our trainees.

Industrial Partners-  We always tie up with top agricultural industries for our trainings and industrial visits.

Latest Technologies & trends-  All our trainings are organised by keeping current scenario and trends in mind.
Still Wants
To Contact
 ATI, Ahmednagar
Fill This Form To Get our call..!